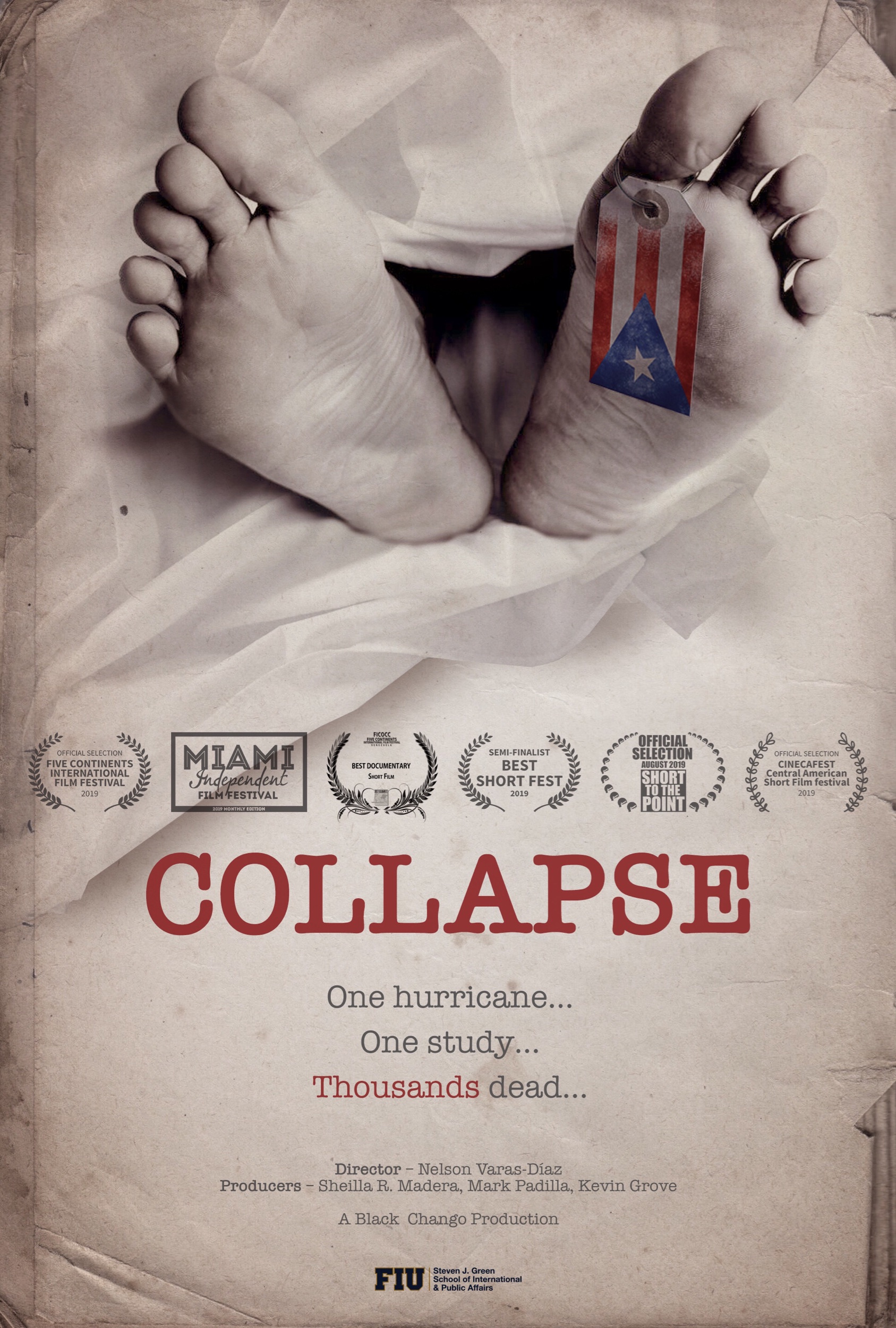 Collapse premiered for the community on this site on September 20, 2019.
It is now currently part of several international festivals. It will be back on this site on January 2020.
One hurricane, one study, thousands dead. On September 20, 2017 hurricane María hit the island of Puerto Rico with category four winds. The local government reported the number of dead at 64, while a Harvard University lead study estimated 4645. This film tells the story of the research team that completed this historic study from the perspective of Dr. Domingo Marqués, the only team member to experience the hurricane firsthand. See how the local government, echoing an anti-science agenda in the broader US, reacted to the now famous study, and how a country that distrusts scientists prepares for the next catastrophic event.